Check for understanding before moving on with your students!
In my High School Accounting 1 class, I always finish the first three (3) chapters of my textbook around the beginning of October. I DON'T RUSH THE FIRST THREE CHAPTERS! I also make sure that students really understand and master those concepts covered in those chapters:
Understanding and identifying entrepreneurial concepts
Setting up a business structure
Create a chart of accounts
Analyze transactions
Create transactions from source documents
Assess GAAP Concepts
It was important to me that I had a means (other than a test) to assess student understanding. Not being able to find one prompted me to create Pamela's Pies. It's a digital simulation that assesses student's understanding of key concepts taught in the key three chapters at the beginning of the Accounting course. I allow students to use their ACCOUNTING CLASS SNIP NOTES™ when completing the file. It is a highly affective way to assess and offers a new and different way of covering the material. My kids love it! Your students will too!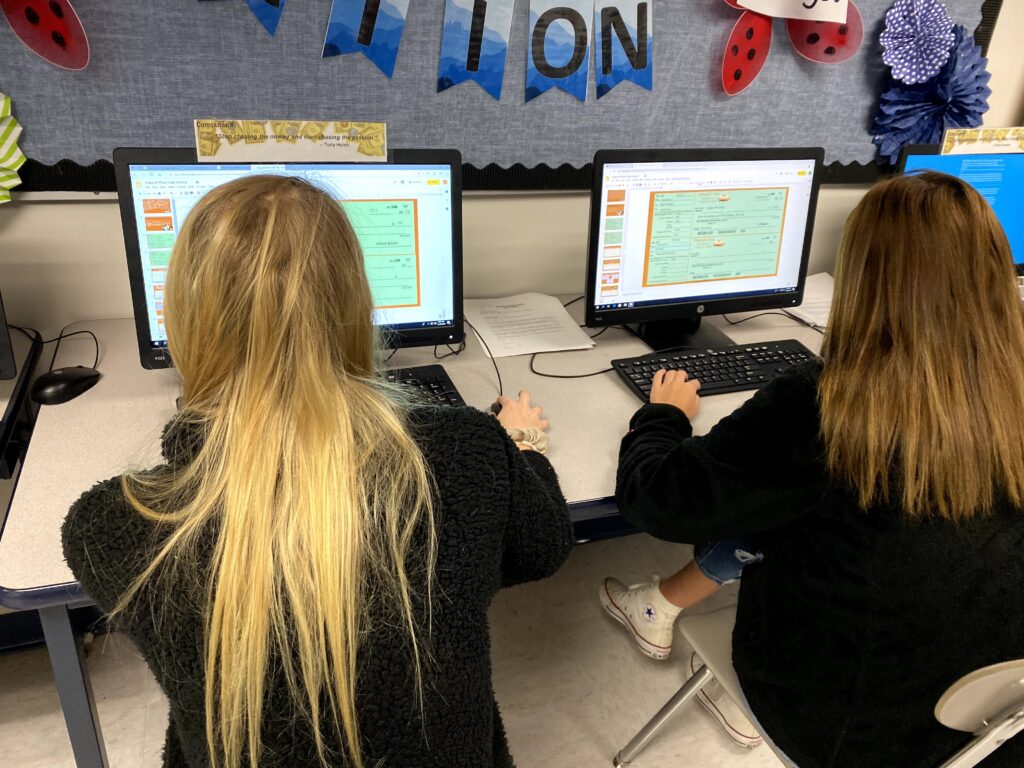 When students learn to post to the general ledgers, they complete Part 2 of Pamela's Pies. They appreciate revisiting Pamela's entrepreneurial journey to show mastery in the posting concept.
Pamela's Pies Part 1 and Part 2 for GENERAL JOURNAL or MULTI-COLUMN – Journalizing and Posting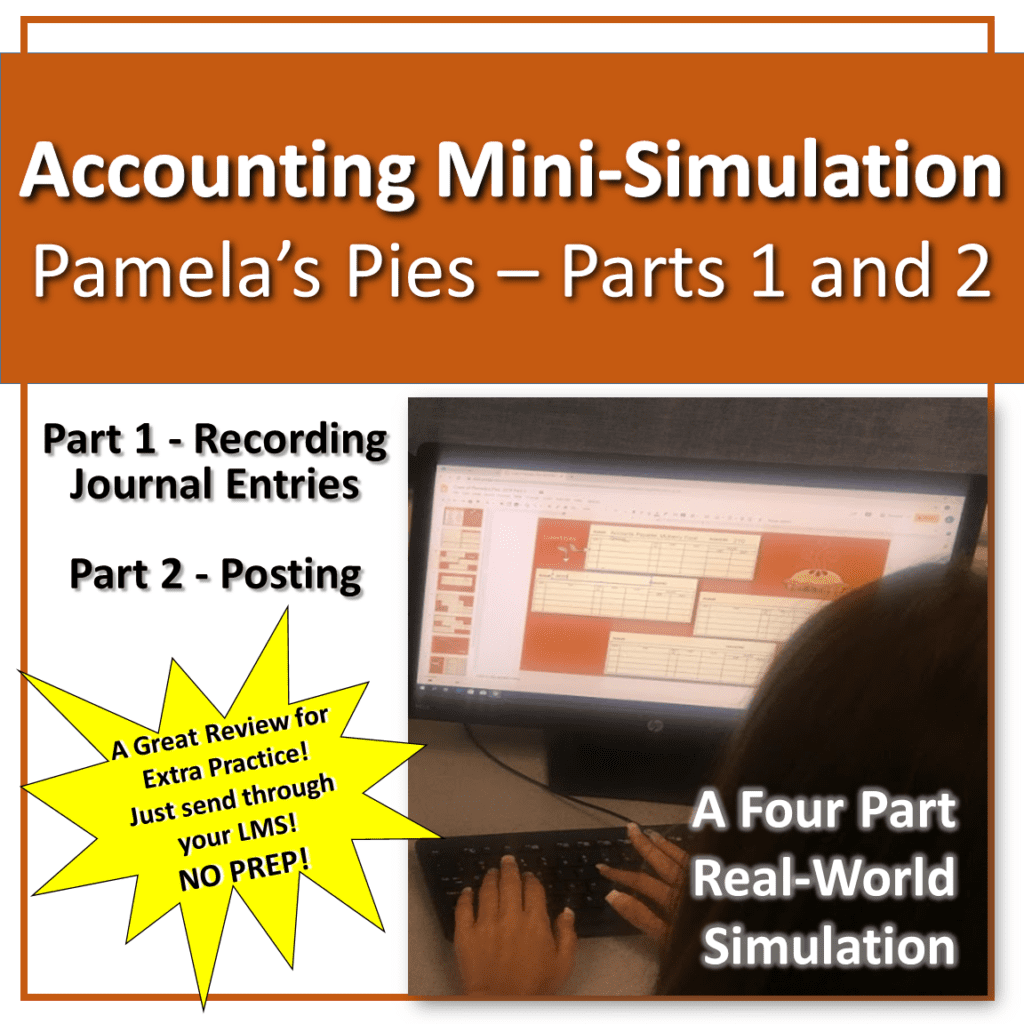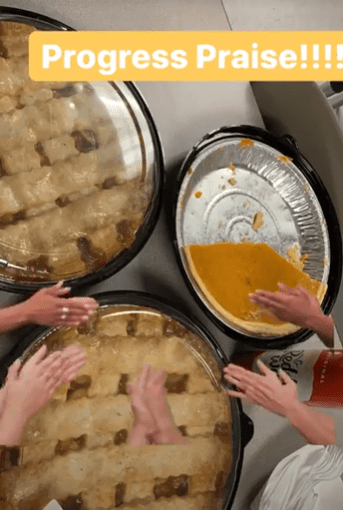 Pamela's Pies Part 3 – Accounting Class Review or Assessment for Cash Control Systems
I created Pamela's Pies Part 3 to review Cash Control Concept:
Completing check stubs for a business checking account
Journalizing checks as source documents in the Multi-Column Journal
Writing checks
Endorsing checks
Establishing a petty cash fund
Replenishing a petty cash fund
Recording deposits and charges on check stubs
This simulation includes both the Multi-Column and the General Journal Approach for Accounting.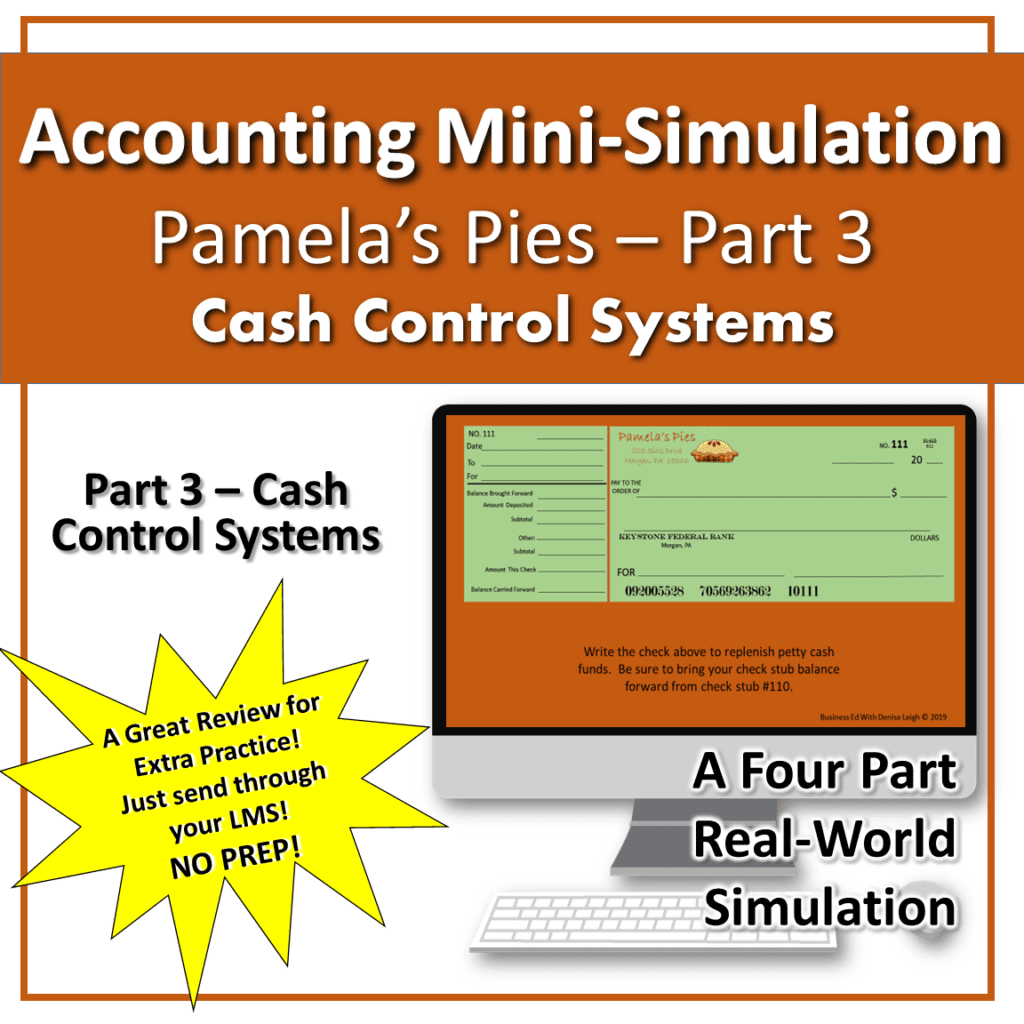 Pamela's Pies Part 4 – Accounting Class Review or Assessment for Payroll Accounting
This is a great assessment for student understanding of basic payroll functions.
Students learn to:
Tally time cards
Complete a payroll register
Calculate payroll deductions
Process payroll checks
Complete check stubs
Journalize a payment for payroll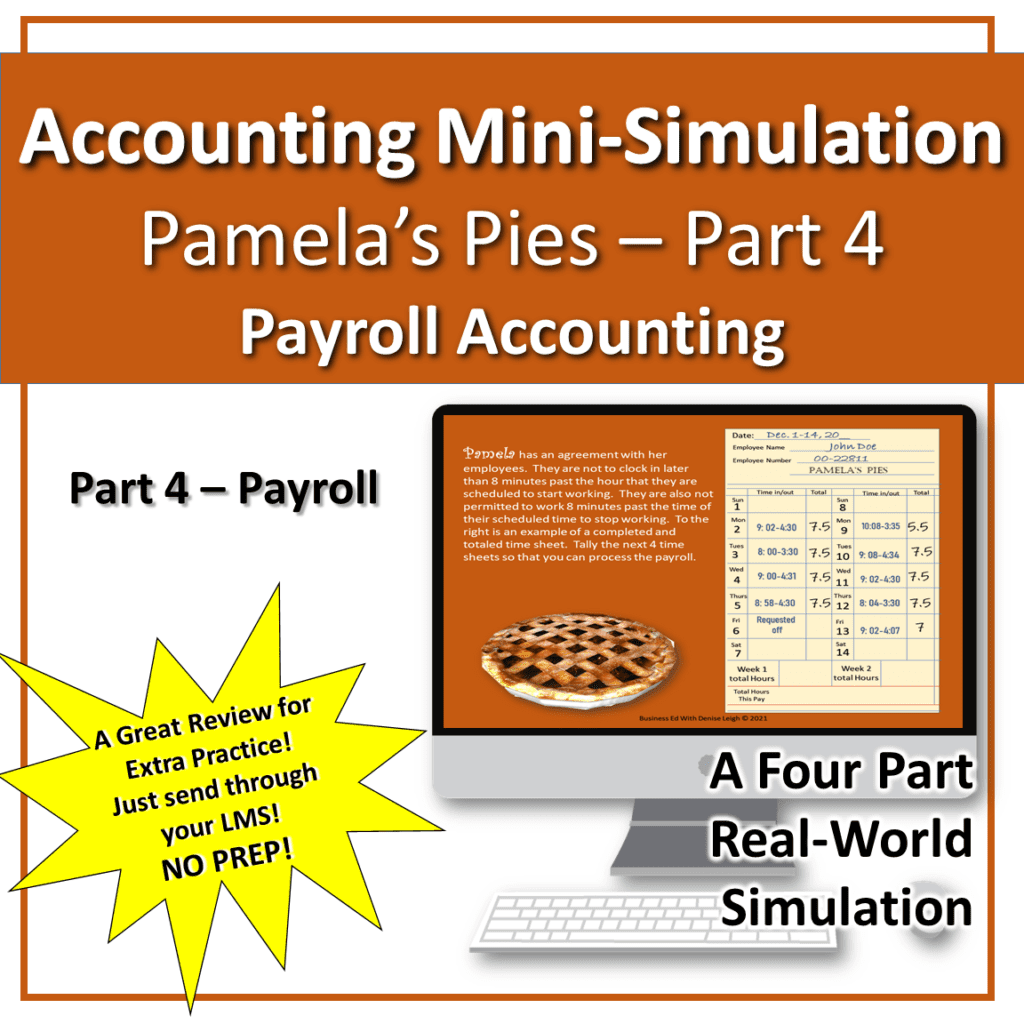 Pamela's Pies – All FOUR Part in ONE Money Saving Bundle!
I offer all four parts in one bundle to save you money. This includes both General Journal and Multi-Column Approach activities.